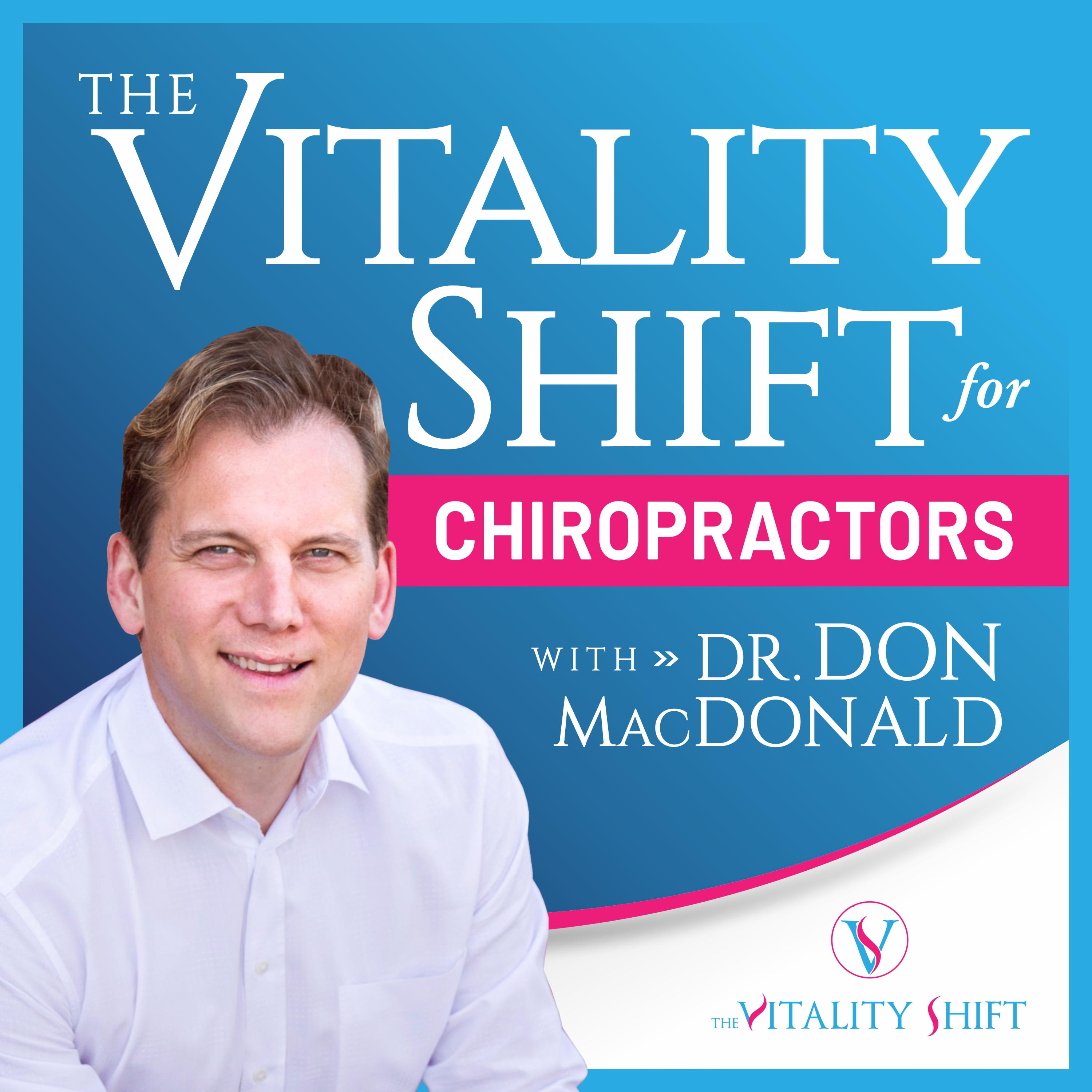 Shifter and guest speaker at Vitality Shift events, Dr. Ben Purcell joins Dr. Don to discuss the biggest transformations he experienced after joining the Vitality Shift program and switching to the life model.
His practice in Bathurst, Australia has doubled its growth over the past two years, and he is a vital part of our mentorship program. He describes the challenges he faced as he tried to create new habits that better align himself, and his practice, into exactly what he wants. Dr. Ben has evolved his practice into an enduring center of wellness. 
After listening to this episode, you will understand why it is important to be open to changes and know your premise, how the life model benefits the lives of practice members in a way pain-based care cannot, and how taking full responsibility for yourself and your actions can transform your practice.  
To register for our live event in Australia, please go to: https://www.trueconceptsseminars.com/gold-coast/
Key Takeaways:
Dr. Purcell describes how he overcame challenges in his practice by taking full responsibility for his actions. [4:54]

Real transformation occurred for Ben when he transitioned from pain-based care to the life model. [10:51]

The importance of the adjustment. [21:16]

Understanding their personality style can help chiropractors become aligned with who they want to be. [30:59]

Why taking care of your personal health ultimately takes care of your practice. [37:50] 

Dr. Purcell shares his takeaways from 2019 King's Cliff Vitality Shift. [45:48]
Learn More: